Thursday, May 26, 2005/6:43 PM

I just realized that It's been FOREVER since I've actually placed a recent photo of myself on this silly blog. Therefore I vowed today to get a decent photo of myself and slap it up here. Thanks to my neighbors for forwarding me a couple cell-picture phone images of myself at during a last hoorah porch visit. Enjoy!
And hello to the family that never sees me! I promise there are plans for my return by the 18th, if not sooner. AND at this point it looks very favorable that I will be putting in an appearance the Brewer Family Reunion.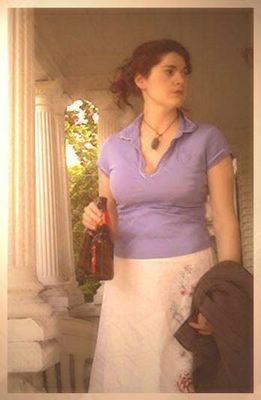 Sooooo serious.... I haven't the faintest idea what I was doing when this photo was snapped. Leaving? Removing my trash? Looking at a charging Rhino? Alas, I fear this shall remain a mystery.